One of the applications of
Tilt Shift
is a neat (albeit bordering on gimmicky) photo effect which gives the illusion of a miniaturized world.
(A better more subtle use of Tilt-Shifting is to control perspective to include the a larger imaging area without an undesired distortion effect - i.e. keeping the walls of a tall building parallel on the final photo. You need a lens for that!)
You normally use a camera lens with a shallow depth of field, shot at a higher altitude (to give the "God" effect), wide angle and saturated colors to simulate bright clean models. But you can fake it with Photoshop (see below).
Samples: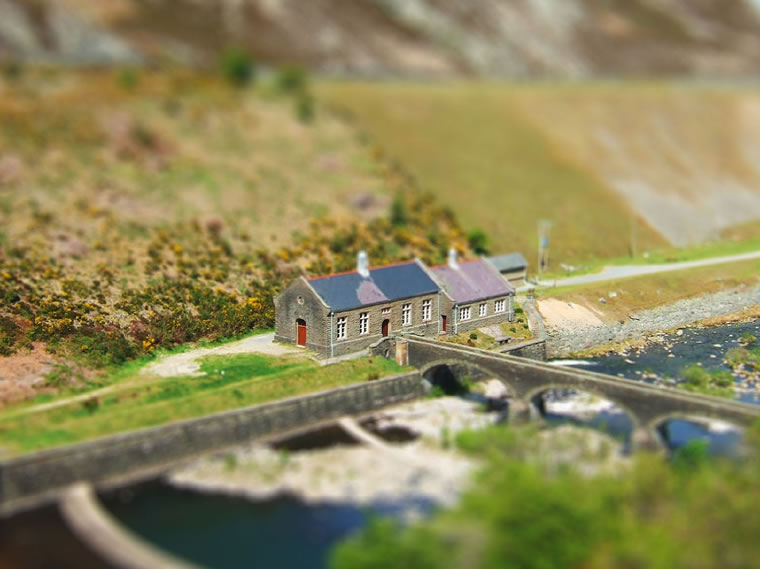 You can find the
Photoshop Tutorial to create this effect here