Ok, ok.
I know you have seen the Star Wars in ASCII... (oh you haven't? Oh geez. Here's the
link
shh!)
But now you can play Star Wars in ASCII rogue/hack-style.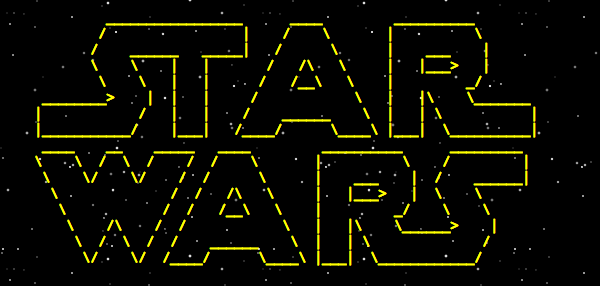 The javascript game is online
HERE
. And it is pretty cool with sounds and kinda actiony! (Deflect those blasters, Jedi!) The author's (Ondřej Žára) other work (like toolkits to build Rogue-like - ROT.js) is found
here
.
AWESOME!!!
Play it before Lord Sith Disney puts the kibosh on it!
(the game
link
is from Boing Boing!)